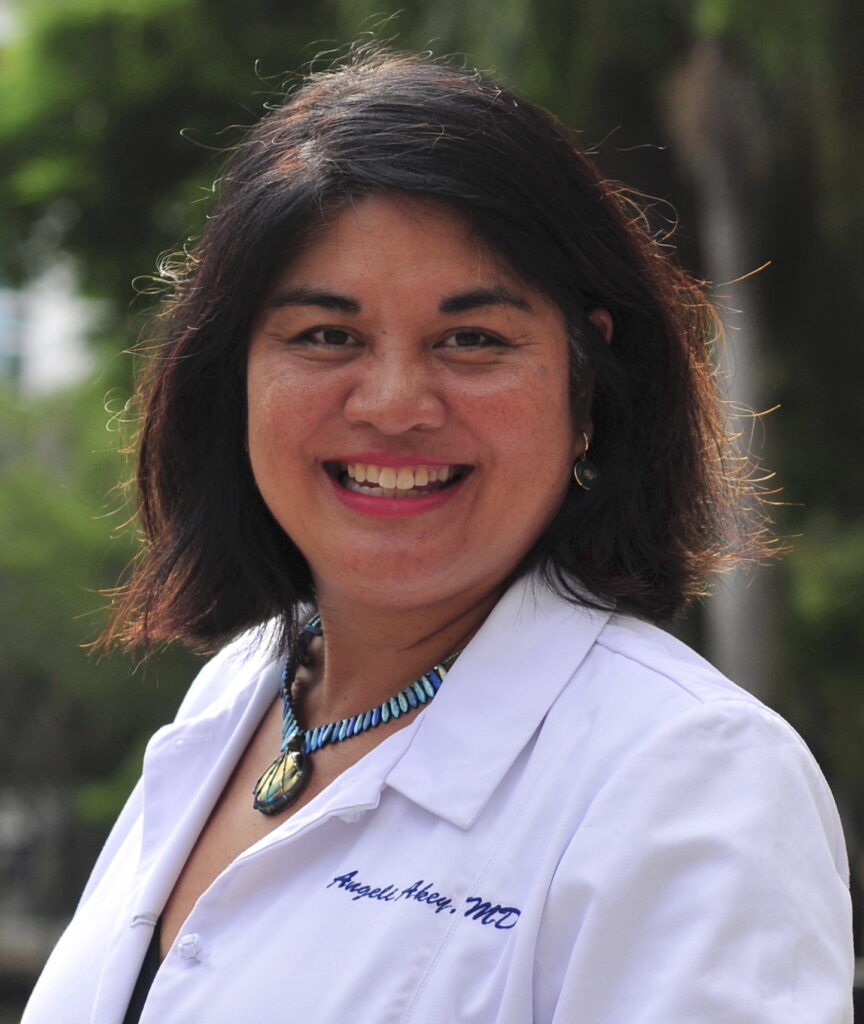 Angeli Maun Akey, MD, FACP, ABIHM/ABOIM, ABAARM, IFMCP
Dr. Angeli Maun Akey, MD, FACP, ABIHM/ABOIM, ABAARM, IFMCP is board-certified in Internal Medicine, Integrative and Holistic Medicine, and Anti-aging and Regenerative Medicine. She is an Institute of Functional Medicine Certified Practitioner. Dr. Akey has been an active medical practice in Gainesville for over 25 years and specializes in prevention, early detection, treatment and management of diseases associated with aging. Dr. Akey holds a Bachelor of Science, a Bachelor of Arts and Doctor of Medicine degree from the University of Florida (class of 1993), where she graduated from the Junior Honors Medical Program with Alpha Omega Alpha honors and at the time was the youngest ever to graduate from the UF College of Medicine.. She completed her internship, residency, and chief residency at the Yale School of Medicine. She was the founding medical director of the Palm Beach Institute of Preventative Medicine and teaches doctors at conferences nationally and internationally. She has authored/ edited four books.
Marleen Colangelo-Lunior, AP, RN, BS, LMT
Marleen Colangelo-Lunior, AP RN, BS, LMT, is a Florida Licensed RN, Exercise Physiologist, and Acupuncture Physician. In 1979, early in her nursing practice, she taught integrated breathing relaxation and mindfulness practice on the Cardiac Unit, at each bedside while on assessment rounds, to reduce the patients' needs for pain and sleep medications. She's been an adjunct instructor of Acupuncture and Qigong at the Oscher Center for Integrative Medicine at UM Miller School of Medicine, Miami, Florida since 1999. "The human body has the innate ability to repair itself". What is Qigong (chi-gong)? Qigong is restorative breathing and movement, within the umbrella of Chinese Medicine. Her passion is to bring Qigong's flowing movement patterning, Craniosacral Therapy, Acupuncture and stretch and strength to increase comfort, resilience, energy and mobility; and to restore health and wellbeing.